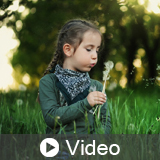 Every Breath You Take: Innovative Air Quality Design

About the Sponsor
Macoma's photocatalytic intelligent multi-functional coatings have exceptional environmental applications, especially air depollution, the creation of sanitary environments and the protection of exterior surfaces. The coatings will protect your building's facade for a long time against the devastating effects of ultraviolet radiation, mold and algae deposition and soot and soot stains . The highly oxidative surface is very effective and prevents growth of microorganisms.
Course questions/comments
(702)951-1401
In this one hour presentation, we explore how photocatalytic coatings can improve the health and comfort of building occupants and outdoor air. We review the LEED v4 Indoor Environmental Quality (EQ) category and common air quality issues. Our team explains how the photocatalysis process helps combat dangerous pathogenic microorganisms and air pollution.
Learning Objectives:
Discuss the LEED v4 Indoor Environmental Quality (EQ) category and common indoor air quality issues that affect the health of building occupants
Describe how photocatalytic coatings can help protect the health and comfort of building occupants
Review how Titanium dioxide (TiO2) helps eliminate VOCs, allergies, odors, mold, bacteria, and viruses in buildings
Explain how Ti02 photocatalytic coatings can clean interior and exterior building surfaces and help combat air pollution
Design Category (CSI Division):
Course & Quiz Details:
10 Multiple Choice and True/False Questions
A score of 80% or higher is required to receive a certificate of completion