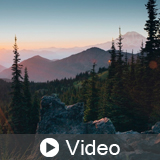 FSC-Certified Wood in Construction and Green Building

About the Sponsor
Founded in 1957, Columbia Forest Products is North America's largest manufacturer of hardwood plywood and hardwood veneer products. Columbia's decorative interior veneers and panels are used in high-end cabinetry, fine furniture, architectural millwork and commercial fixtures. Columbia's products are sold through a network of wholesale distributors, mass merchandisers and original equipment manufacturers from three distinct business units: plywood, veneer and global services.
Course questions/comments
(800) 637-1609
Forest Stewardship Council (FSC) certification has been a leading driver of global forest conservation since 1994, and the green building movement is a cornerstone of its success. The US Green Building Council's LEED rating system and the designers, specifiers and buildings who apply LEED standards play a critical role, as doing so rewards and promotes forest conservation. Other FSC market drivers, such as Living Building Challenge, regional green building programs, and high volume purchasing by major retailers all work together to expand the marketplace and make finding FSC building products easier. Through this course, you will learn why FSC products are a crucial conservation tool, how they integrate with broader green building standards, and how to identify, procure and properly document them to earn credit in green building programs.
Learning Objectives:
Explain why FSC-certified building products are key to green buildings that benefit both building occupants and the environment, and why building professionals play an important role in promoting responsible forest management in North America and beyond
Describe what to look for in a leading forest certification system when specifying responsibly sourced wood products, including potential contribution to LEED and Living Building Challenge certification of a project
Review the rules of how FSC-certified wood works in the LEED green building rating system, clarify the differences between LEED 2009 standards and LEED v4 as it relates to FSC, and understand how FSC is credited in other green building programs in North America
Identify the tools, strategies, and resources that building professionals can use to encourage market transformation and sustainability of the forest products industry, including both environmental benefits as well as benefits to the built environment for end users
Design Category (CSI Division):
(06) Wood, Plastics and Composites