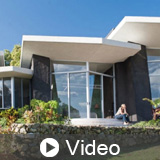 Global Building Trends Today: Architectural Versatility with SCIP

About the Sponsor
VERO is proud to offer a better solution to builders that can provide a much safer, more durable structure in disaster-prone areas. We are rated to withstand wind loads up to 250mph, Self-extinguishing and fireproof rated for up to 120 minutes, Safety rated for earthquakes, windblown objects, and. explosion.
Build like the Romans did, just better! Join us for this one-hour course as we discuss structural concrete insulated panels (SCIP) as they relate to a bevy of building design projects such as multi-family homes, tilt-ups, soccer stadiums, single family homes, stairways and even pools. A longstanding product, SCIP balances time tested technology with modern product demands in a sustainability-oriented market. Throughout this course participants will garner a better understanding of the breadth of protection offered by SCIP in areas like blast resistance, mold and pest barriers, hurricane wind loads and fire ratings. After this course, participants will be well versed in a wide array of SCIP applications and site-specific product integration to include roof and floor systems, customizable angles, and single panel and load bearing double panel product selections.
Learning Objectives:
Analyze the history of SCIP panels, the technology behind the design and the iterative advancements that focus on superior structural safety, and other features related to weather, energy efficiency, environmental safety, fire, blast ratings, mold and pest resistance.
Examine the myriad of building design projects that would benefit from utilizing the SCIP building solution as a result of the customizable product offerings.
Assess the codes and standards related to SCIP with a focus on the health and of building occupants as well as the sustainability of the manufacturing process and final product.
Evaluate case studies that demonstrate the application highlights of SCIP and the best practices for ensuring the successful installation of the product towards longevity.
Design Category (CSI Division):
(07) Thermal and Moisture Protection