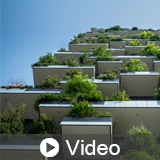 Product Disclosure and the Future of Design

About the Sponsor
TOTO is the world's largest plumbing products manufacturer. We offer a complete line of commercial and decorative plumbing fixtures and fittings, faucets, accessories, shower and flush valves, as well as lavatories, toilets, Air Baths and urinals. More than 1,500 TOTO engineers and their colleagues are committed to achieving the seamless integration of performance, conservation, technology, and innovation. For over 90 years, we have been producing superbly designed, high performance lifestyle enhancing plumbing products. We understand our customers want products that have great design, and we concentrate on creating a more enjoyable bathroom experience through products that infuse sophisticated style, optimize water conservation and provide exceptional performance.
Course questions/comments
(800) 726-0882
In this one hour narrated course, design professionals will examine how product declarations allow for more informed design decisions. We will explore the rapidly evolving landscape of Life Cycle Assessment (LCA), Environmental Product Declarations (EPD), and Transparency Reports (TR).
Learning Objectives:
Recognize the value of product transparency in selecting products with improved environmental performance
Describe the different types of product disclosures, and differentiate between life-cycle assessment data, EPDs and TRs for building products
Explain how a product's environmental attributes and publically available disclosure can contribute towards a building's LEED certification
Identify resources for locating publicly available product disclosures
Design Category (CSI Division):
Course & Quiz Details:
10 Multiple Choice and True/False Questions
A score of 80% or higher is required to receive a certificate of completion