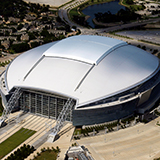 Photocatalysis Technology, Cleaner Buildings & A Cleaner Environment

About the Sponsor
TOTO is the world's largest plumbing products manufacturer. We offer a complete line of commercial and decorative plumbing fixtures and fittings, faucets, accessories, shower and flush valves, as well as lavatories, toilets, Air Baths and urinals. More than 1,500 TOTO engineers and their colleagues are committed to achieving the seamless integration of performance, conservation, technology, and innovation. For over 90 years, we have been producing superbly designed, high performance lifestyle enhancing plumbing products. We understand our customers want products that have great design, and we concentrate on creating a more enjoyable bathroom experience through products that infuse sophisticated style, optimize water conservation and provide exceptional performance.
Course questions/comments
(800) 726-0882
In this one hour course, the design professional will gain an understanding of photocatalysis and how it works. We will discuss sustainability and the environmental benefits of photocatalytic technology. We will then evaluate how photocatalytic surfaces impact the maintenance, cleanliness, and overall life cycle of a building project, and how these surfaces lead to improved indoor environmental quality.
Learning Objectives:
Discuss photocatalysis in terms of its makeup and technology
Explain the purpose, performance, and sustainable benefits of photocatalytic surfaces
Define "hydrophilic" and discuss the self-cleaning properties of photocatalytic surfaces
Compare and contrast the antimicrobial properties of antimicrobial metals to photocatalytic hybrid surfaces
Design Category (CSI Division):
(07) Thermal and Moisture Protection
Course & Quiz Details:
10 Multiple Choice and True/False Questions
A score of 80% or higher is required to receive a certificate of completion