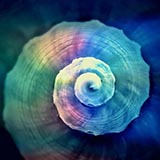 Confluence I: Inspire | Design | Create - Inspiration Green: Biomimicry, Climate & Culture

About the Sponsor
T. Stern Sustainability LLC is a Seattle-based firm that delivers tailored green building solutions, suited to an organization's brand, mission and pro-forma needs. Teresa's collaborative approach helps client teams to integrate sustainable design and operations measures that boost performance and reduce the total cost of ownership, manage the LEED process, create, coach and expand internal green teams. T. Stern Sustainability also helps clients share success via case studies, signage & web content.
Course questions/comments
(206) 618-1845
Ever wonder what inspired those top green performers? How can a design team learn from termites or the wind? If you're curious, join us for Inspiration Green as we explore current approaches to deep green design. Learn how biomimicry, climate design and cultural contexts can serve as the genesis behind innovative buildings that not only use fewer resources but in some cases generate their own. This session is the first part of a three part series.
Learning Objectives:
Different approaches to green building inspiration, including bio-mimicry, climatic design and cultural context methodologies
Strategies utilized by high-performance buildings to reduce environmental impact and earn LEED credits
How building performance is linked to achievement in LEED
Key considerations to increase design team engagement and foster an integrative design process
Course & Quiz Details:
10 Multiple Choice and True/False Questions
A score of 80% or higher is required to receive a certificate of completion