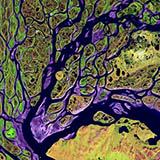 Confluence II: Inspire | Design | Create - Process & tools for green buildings

About the Sponsor
T. Stern Sustainability LLC is a Seattle-based firm that delivers tailored green building solutions, suited to an organization's brand, mission and pro-forma needs. Teresa's collaborative approach helps client teams to integrate sustainable design and operations measures that boost performance and reduce the total cost of ownership, manage the LEED process, create, coach and expand internal green teams. T. Stern Sustainability also helps clients share success via case studies, signage & web content.
Course questions/comments
(206) 618-1845
If we want greener, better buildings, now is the time for a better design process. Come explore the Integrated Design Process as a holistic approach to high performing, sustainable projects. See how more collaboration can result in a streamlined building that is more affordable to build and operate, resulting in higher asset values for the owner. Learn the elements necessary for implementing an integrated design process and for achieving LEED's new Integrative Process credit. This course will review design tools & tips that streamline workflow, identify synergies across major building subsystems, and hit high marks on rating systems such as LEEDv4.
Learning Objectives:
The Integrated Design Process and how this holistic approach enables deep green design
Specific elements of the Integrated Design Process, and requirements for earning the new LEED Integrative Process credit
Using a "Sustainability Roadmap" as a living design tool to document key IDP steps & deliverables, from the OPR & BOD to analysis results and the LEED Checklist
Tools and methods to identify energy, water and other systems synergies
How Integrated Design projects yield high performance benefits and achieve LEED strategies cost effectively
Course & Quiz Details:
10 Multiple Choice and True/False Questions
A score of 80% or higher is required to receive a certificate of completion