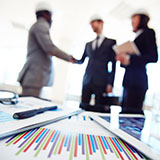 Owners Project Requirements: Where Integration Begins

About the Sponsor
GreenCE's mission is to support the necessary transition to a sustainable built environment by empowering design professionals to address the environmental, economic, and social impacts of buildings. GreenCE's course catalog includes LEED exam preparation, continuing education to maintain your AIA or LEED credential, as well as specialty education focused on topics such as ADA/Barrier-Free requirements. We are committed to designing the highest quality continuing education programs in the construction industry.
Course questions/comments
(800) 248-6364
The OPR can have a broad impact on the new LEED v4 credits. Join us for a 1 hour course to see how foundational a OPR can be to the new Integrative Process credit. We will go over the outline of a OPR including strategies for discovery and development of the document.
Learning Objectives:
Discover the broad impact that a robust Owners Project Requirements (OPR) can have to reach high levels of performance and sustainability in projects.
Understand how the OPR is a foundational document in the new Integrative Process credit under LEED BD+C v4 and how the OPR fits into the overall rating system.
List components of and write an outline of an OPR that will meet the requirements of the Integrative Process credit in LEED BD+C v4 including strategies for discovery and development of the document.
Understand how to structure an OPR to also comply with LEED BD+C v4 Fundamental and Enhanced Commissioning credits.