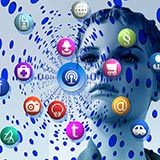 Confluence III: Match the Mission: Decipher the New green building certification Landscape

About the Sponsor
T. Stern Sustainability LLC is a Seattle-based firm that delivers tailored green building solutions, suited to an organization's brand, mission and pro-forma needs. Teresa's collaborative approach helps client teams to integrate sustainable design and operations measures that boost performance and reduce the total cost of ownership, manage the LEED process, create, coach and expand internal green teams. T. Stern Sustainability also helps clients share success via case studies, signage & web content.
Course questions/comments
(206) 618-1845
Join us for part 3 of the Confluence series to survey many of the most popular and widely available green building certification programs. Consider if LEED, SITES, Living Building Challenge, WELL and/or other programs may be a good fit for your next project, given budget constraints and the expertise of project team members.
Learning Objectives:
Explain benefits of using rating systems
Describe the evolution of green rating and reporting systems and how they can inter-connect
Determine the use of rating systems as a critical design, construction, operations & marketing tool
Identify the scopes & relationships between LEED, WELL, SITES and other national & local rating systems
Identify the link between CSR, GRI Sustainability Reporting & brand-building eco strategies
Course & Quiz Details:
10 Multiple Choice and True/False Questions
A score of 80% or higher is required to receive a certificate of completion