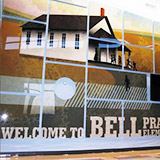 Raising Green Building Awareness Through Occupant Engagement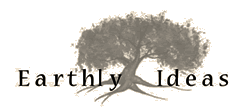 About the Sponsor
Since 1992, building owners, developers, design firms, and construction managers have hired Earthly Ideas to assist in the design, renovation, construction, and operation of high performance buildings. We ground our green building consulting practice in the fact that knowledge is power and are dedicated to supporting commercial, institutional, and industrial project teams with the information, resources, and skills needed to produce these facilities.
Course questions/comments
(970) 259-8090
Want your building occupants to have a greater understanding of the green building features you designed – and achieve an innovation credit? A look at LI ID#3115 will illustrate how to develop the title and intent, environmental benefits, requirements, and approaches and strategies when utilizing a LEED project as a teaching tool. We review several case studies and we also discover how the applicability matrix of the LEED Interpretations and Addenda Database for this LI can be applied to LEED CI and EBOM rating systems.
Learning Objectives:
Utilize LEED Interpretation ID#3115 to create an Innovation in Design credit focused on Green Building Education
Specify the three educational elements of a Green Building Education innovation credit for LEED
Identify the process and players necessary for engaging occupants in an educational initiative
Describe the green building profiles, signage, and educational outreach of presented case studies
Apply ideas from presented LEED project case studies to raise awareness of green building
Course & Quiz Details:
10 Multiple Choice and True/False Questions
A score of 80% or higher is required to receive a certificate of completion