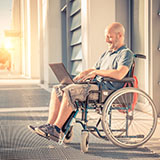 Your Responsibilities When Designing for The Hospitality Industry

About the Sponsor
3WStudio, LLC, provides professional services to help contractors, subcontractors, owners, architects, engineers, and lawyers according to national standards. The services available are set according to the standards of AIA, CSI, AGC, DOJ, ADA, ANSI, LEED and many others. We will create or teach you how to make CSI format specifications, submittals, pay requests, shop drawings, requests for information (RFI'S), change order requests (COR'S), and more. We assist in preparation for arbitration and job meetings. We explain how to respond to job related paperwork, and explain 'The Rules'; contract documents, drawings, and specifications. We will act as a field representative for the owner, contractor, architect, engineer, or subcontractor, provide construction administration, observation, field reports, documentation, code review & analysis, expert witness testimonry, and arbitration & negotiation.
Course questions/comments
(702) 932-1718
We will discuss codes and standards for public accommodations and accessibility. Design professionals will develop comprehensive planning and design strategies for new construction and alterations to projects in the hospitality industry. Accessible routes, public accommodations and amenities to improve the experience and independence of the user will be presented through a series of case studies and project site evaluations.
Learning Objectives:
Distinguish between codes and standards for public accommodations and accessibility for a hospitality site, its buildings and features.
Explain comprehensive planning and design for new construction and alterations.
Describe how accessible routes, public accommodations and amenities will improve the experience and independence of the user throughout the site and facility.
List current ADA requirements for guestroom accommodations and show compliance with guidelines.
Discuss Title III for the hospitality industry
Applicable Credits:
1 ADA Fulfills State Accessibility/ADA/Barrier-free requirements
1 AIA HSW/LU CE Hour
10 Multiple Choice and True/False Questions
A score of 80% or higher is required to receive a certificate of completion