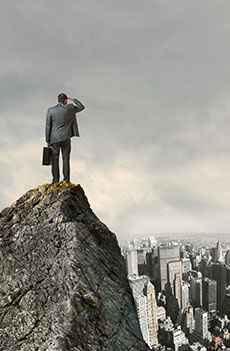 The building industry's top specification experts, LEED gurus, and design hotshots offer their best advice, research, and insights to help building product manufacturers increase product specifications. Building product specification is what keeps us up at night. Our team of experts are dedicated to helping building product manufacturers implement meaningful action to create positive outcomes. The goal of this blog is to create insightful, relevant content that building product manufacturers can utilize in their daily lives. Whether you are the company Owner, President, Marketing Manager, Sales Leader, Product Rep, or office intern we hope to provide you with strategies to improve product specification results and grow key parts of your business significantly.
On:
Sep 14, 2017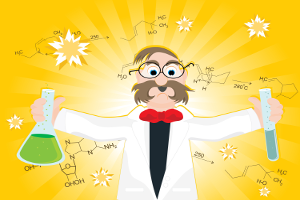 Environmental Product Declarations (EPDs) play an important role in LEED v4. EPDs are created according to internationally harmonized standards and are 3rd party verified, ensuring that the results for products are valid.
On:
Sep 6, 2017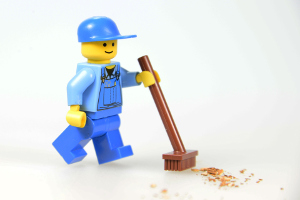 "Just as the gardener, to promote vigorous new growth and radiant blossoms, prunes the deadwood off the rose bush, so do great leaders who get rid of all deadwood employees," says Jeffery Fox in How to Be A Fierce Competitor. Fox argues that deadwood employees don't produce results, don't attract customers, and should be fired. Building product manufacturers that cut low performing employees send a message to the rest of the company- performance matters.
On:
Sep 1, 2017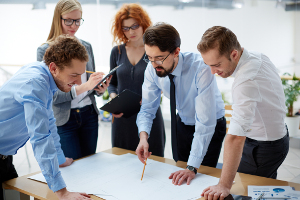 Why do architects specify certain building products? Why do project teams select certain types of masonry products, insulation, or paint? According to a recent study by the American Institute of Architects (AIA), there are several reasons for an architect's specification decisions.
On:
Aug 25, 2017
It seems every week, a new building certification system is released. Most building product manufacturers are familiar with LEED, Green Globes, and WELL rating systems. A new healthy building certification system called Fitwel was released last year.
On:
Aug 21, 2017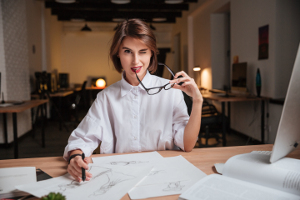 LEED v4 was launched in November 2013. Yet, many building product manufacturers are still unprepared in today's marketplace. Despite several new opportunities, many building product manufacturers haven't developed Health Product Declarations (HPDs) for LEED v4. Other companies have failed to update their LEED product documentation from LEED v3 to LEED v4.
On:
Aug 16, 2017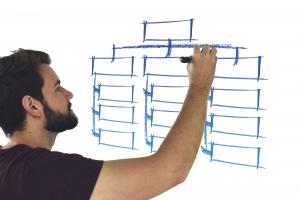 "LinkedIn Groups are the place to be, not only for professionals looking to belong, but businesses aiming to cultivate a valuable community," says Dara Fontein in her article Why You Should Be Using LinkedIn Groups. LinkedIn Groups are an invaluable tool in today's manufacturers market.
On:
Aug 14, 2017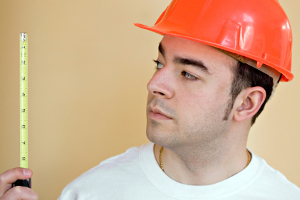 "Are you paralyzed with fear? That's a good sign. Fear is like doubt, fear is an indicator. Fear tells us what we have to do," says Steven Pressfield in his book The War of Art. How do building product manufacturers measure success? How do they deal with fear and doubt? Let's review how building product manufacturers can evaluate their success.
On:
Aug 8, 2017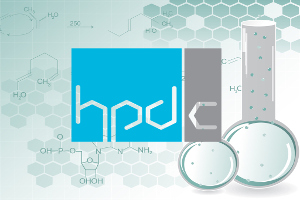 The Health Product Declaration (HPD) Public Repository was launched in November 2016 and has become a crucial resource for architects, spec writers, interior designers, contractors, LEED consultants, and other design professionals.
On:
Aug 3, 2017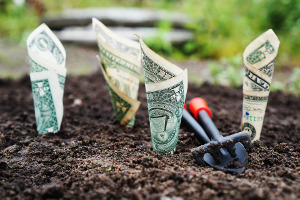 "Irrespective of ad claims and slogans on trucks, people are not an organization's most important asset. Having good people is a strategy for creating, acquiring, and building assets," says Jeffrey Fox in his book How to Be A Fierce Competitor. Employees that work for building product manufacturers quit, are terminated, retire, work hard, etc. Fox argues that profitable customers are a company's single most important asset.
On:
Jul 26, 2017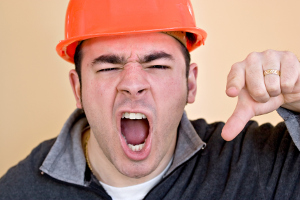 No one wants to be embarrassed or humiliated when visiting an architecture firm. It is crucial that building product manufacturer representatives are fully trained about their product's benefits, applications, warranty, installation, and maintenance issues. Spec writer Craig K. Haney, FCSI, CCS, recounts a story from his early days that illustrates the pitfalls of not being educated fully about your building product. Let's hear what he has to say about it-
On:
Jul 20, 2017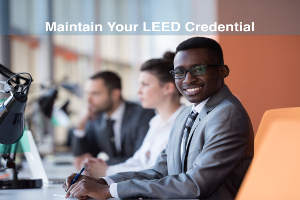 Building product reps who have obtained their LEED professional credential should be commended for their effort. It is no easy feat spending countless hours taking LEED practice exams, participating in LEED certification training, and locking yourself in your office to memorize arcane building codes, enhanced refrigerant management requirements, and whole building life-cycle impact reduction strategies.
On:
Jul 13, 2017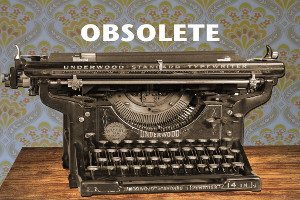 "Someone, somewhere, is making a product that will make your product obsolete," said venture capitalist Georges Doriot. Never stop improving your building product, never stop adapting, never stop innovating, and never give up. Fear can be a powerful motivator for building product manufacturers. What can building product manufacturers do to ensure that their products never become obsolete?
On:
Jun 21, 2017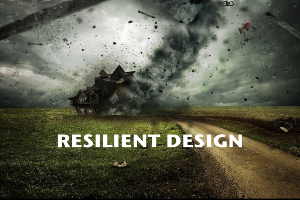 "It's hard to imagine a time more hopeful and horrifying for sustainable business. On the one hand are great achievements and milestones. The Paris Agreement on climate change was ratified last year, faster than any United Nations pact in history, a powerful confirmation of the importance the nations of the world attach to combating climate change.
On:
Jun 15, 2017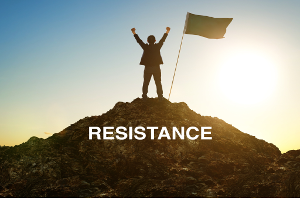 "Most of us have two lives. The life we live, and the un-lived life within us. Between the two stands Resistance," says author Steven Pressfield in his book "The War of Art." How can building product manufacturers be the best at what they do? How can product reps overcome obstacles in their professional lives? To engage the challenge of specifications effectively requires learning about the process itself. Resistance is what distracts us and prevents us from succeeding.
On:
Jun 7, 2017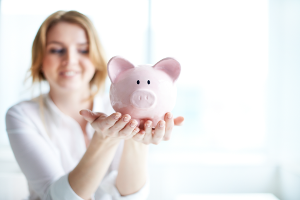 "Good companies are thoughtful and discriminating as to how they allocate time, people, and money," says author Jeffery Fox in his book How to Be A Fierce Competitor. Fox advocates that companies should invest their money where they get the highest return. Invest your budget dollars in projects that generate a good return. Invest your time with people who are winners. How much money should you allocate to marketing? And how can you spend it wisely?
On:
May 24, 2017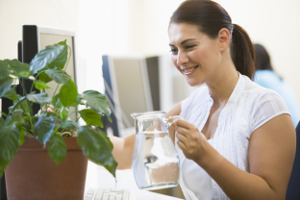 The built environment provides the setting for our lives. It plays a huge role in our natural environment, our economy, and our culture. The built environment provides a context for addressing the world's greatest contemporary challenges including pollution, climate change, and habitat destruction. Green buildings can reduce that environmental damage. In many cases, green buildings can enhance the health of the environment and the people who use them.
On:
May 18, 2017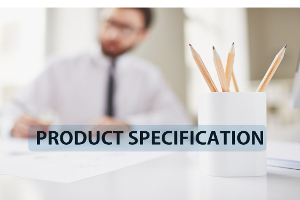 Companies that reward users by solving a problem reinforce their motivation for the action taken. In his national bestseller How Build Habit Forming Products, researcher Nir Eyal states "ultimately all businesses help users achieve an objective.
On:
May 12, 2017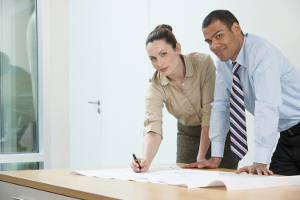 "User habits are hard to break and confer powerful competitive advantages to any company fortunate enough to successfully create them," said researcher Nir Eyal in his national bestseller How Build Habit Forming Products.
On:
May 5, 2017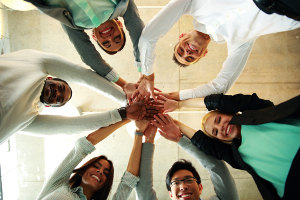 Building product manufacturers need to be fierce to succeed. In Jeffrey Fox's book How To Be A Fierce Competitor, he states that companies must never stop selling, reaching out, and communicating to their markets.
On:
Apr 26, 2017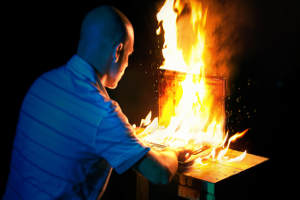 Building product manufacturers need to invest their marketing dollars wisely. Manufacturers with limited budgets and a small staff need to ensure that they get the best return on their investment. Developing an AIA education course can be an expensive endeavor for a manufacturer. Avoiding certain pitfalls and maximizing investment is crucial. There are three critical mistakes that building product manufacturers need to avoid to not waste their money.
On:
Apr 17, 2017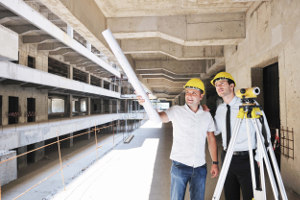 So, you manufacture a great building product. It's sustainable, it can contribute toward LEED points. It's even pretty. Yet, no one is specifying it. So, what do you do? You acknowledge that you are in the right business, at the right time. You just might not have the right tools.
On:
Apr 10, 2017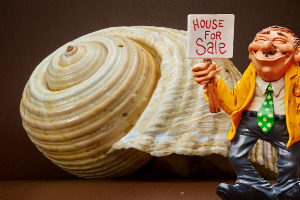 "Avoid short-term sales at the expense of long-term relationships. Make yourself the design professional's resource, not his enemy," says Craig K. Haney, FCSI, CCS. For decades, Mr. Haney has written specs for some of the country's top building product manufacturers and AEC firms. He offers a unique perspective on how building product manufacturers can forge a successful relationship with design professionals.
On:
Apr 6, 2017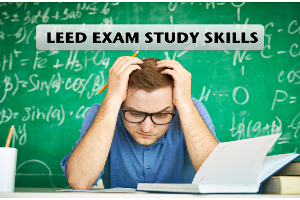 LEED exam prep can be difficult for building product manufacturers to navigate. LEED v4 is significantly different compared to LEED v3 and previous versions.
On:
Mar 31, 2017
"An investment in knowledge pays the best interest," said Benjamin Franklin. AIA continuing education is one of the most powerful tools a building product manufacturer can use to reach architects and spec writers. Education = Specification.
On:
Mar 27, 2017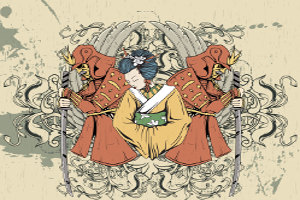 "The bigger the company, the more the law of averages wipes out any real advantage of a trying-harder approach. History teaches that the only thing that works in marketing is the single, bold stroke.
On:
Mar 21, 2017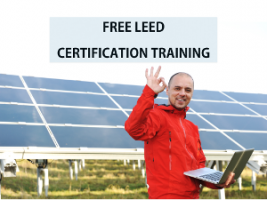 LEED certification can be difficult for building product manufacturers to navigate. LEED v4 is a whole new ballgame compared to LEED v3 and previous versions.
On:
Mar 17, 2017
Students in business school are taught that a business is worth the sum of its future profits. This criteria is how investors calculate an accurate price of a company's shares.
On:
Mar 14, 2017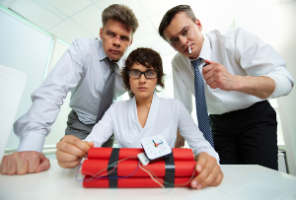 Building Product Reps face numerous obstacles in getting their products specified by design professionals. According to spec writer Craig K. Haney, FCSI, CCS, "many product reps then shoot themselves in the foot by making terrible product presentations.
On:
Mar 8, 2017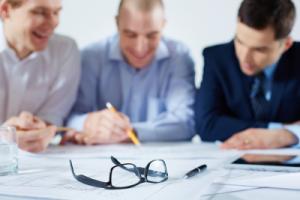 Building products that successfully create habits and alleviate a user's pain lay claim to a particular feeling. In his national bestseller How To Build Habit-Forming Products, researcher Nir Eyal discusses how a successful product utilizes internal triggers to solve a user's problem.
On:
Mar 3, 2017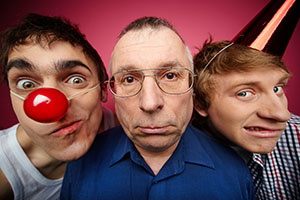 New building products are released in the marketplace every year. Trade shows, magazines, websites, and other strategies are used to promote these new building products. Language can have a major effect on how a building product is received in the marketplace. We offer a few suggestions for building product manufacturers releasing a new product or rebranding a product.
On:
Feb 24, 2017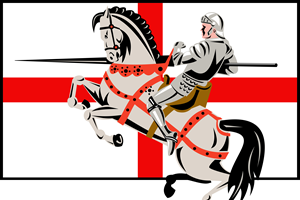 "Marketing is a game of mental warfare. It's a battle of perceptions. The world of business is populated by big, highly diversified generalists and small, narrowly focused specialists. If line diversification were effective marketing strategies, you'd expect to see the generalists riding high. But they're not. Most of them are in trouble. The generalist is weak.
On:
Feb 16, 2017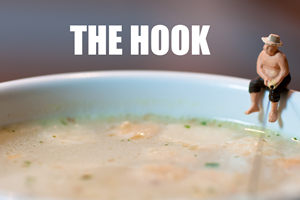 Building Product Manufacturers that form strong user habits enjoy many benefits to their bottom line. Instead of expensive marketing, these manufacturers link their products and services to the user's routines and emotions.
On:
Feb 7, 2017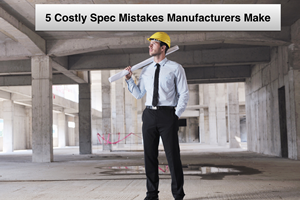 Building product manufacturers face many challenges when trying to get their products specified. Matt Johnson, Head of Software for ARCOM, producer of AIA MasterSpec, has identified five major mistakes that product manufacturers make.
On:
Jan 20, 2017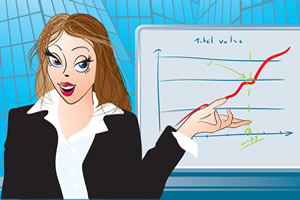 Does your company offer free online AIA education? If so, there are some basic tips to optimize your education course so it receives higher participation. You can create the greatest AIA course in the world, but unless you integrate a few key strategies, your course may suffer low attendance. Online AIA course optimization strategies include using video, utilizing an accomplished subject matter expert, and integrating SEO into your course.
On:
Nov 10, 2016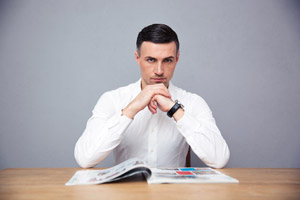 Thirty years ago print advertising ruled the roost. Newspaper, magazine ads, and direct mail were utilized by many building product manufacturers to reach architects, spec writers, and other decision makers. Today's media world is completely different. Total print advertising in the United States dropped by over $30 billion between 2011 and 2016. Online ad spending reached $62 billion in 2016.
On:
Oct 28, 2016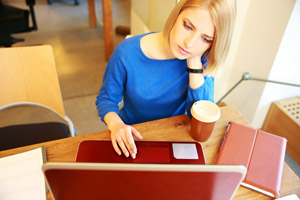 One of the most critical aspects of building product specification is education. Education = Specification. If a designer does not understand the benefits, applications, limitations, and costs associated with a building product, they will never specify it. Education is a key component to any successful marketing strategy by a building product manufacturer.
On:
Oct 28, 2016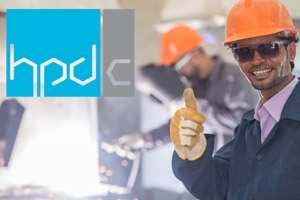 There are 5 significant reasons why building product manufacturers should develop Health Product Declarations (HPDs). The HPD provides a standard format and instructions to accurately and consistently report the material contents of a building product, and associated health information.
On:
Oct 28, 2016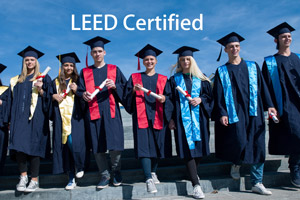 How do you get LEED certified? You don't! Buildings are LEED certified while people are accredited. Newcomers to the LEED rating system often confuse the two terms. The Green Business Certification Inc. (GBCI) is a third-party organization that provides independent oversight of LEED professional credentialing and LEED certification programs related to green building and health and wellness in the built environment.
On:
Oct 28, 2016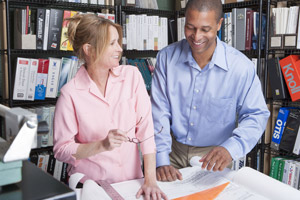 Getting your products specified by architects isn't rocket science but it takes persistence and patience. First of all, you need a great building product. If your product is a cheap piece of crap, ridden with design deficiencies, made from toxic substances like mercury and asbestos and assembled by underage children in some third world country ruled by a ruthless dictator, then you might want to rethink your plan.
On:
Oct 28, 2016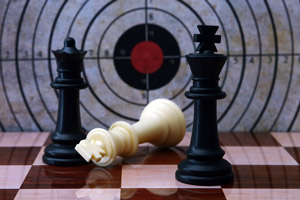 Webinars are one of the most effective marketing tools a building product manufacturer can use. Webinars can offer more education benefits in one hour than any other sales and marketing program. How many other marketing programs do you know of that can educate 250-500 architects, specifiers, contractors, and engineers in one hour? Webinars should be an essential part of your long term marketing plan.
On:
Oct 28, 2016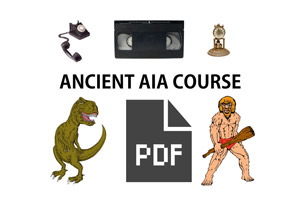 Does your AIA education course look like a train wreck? Are your product reps using Powerpoint presentations from 1999? Do architects fall asleep during your box lunch seminars? Then maybe its time to update your CE course. An antiquated AIA CE course can negatively affect your brand and open the door for your competition.
On:
Oct 28, 2016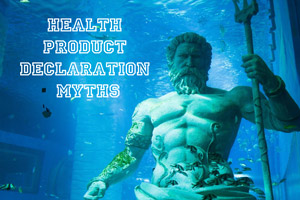 The Health Product Declaration (HPD) has become the industry standard for reporting the material contents of building products and the health effects associated with these materials. However, there are many myths and tons of misinformation about HPDs in the marketplace. In 2011, the HPD Working Group released its initial draft of the HPD.
On:
Oct 28, 2016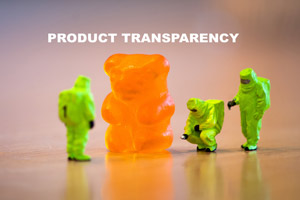 HPDs are being required on more building projects and building product manufacturers are having to comply with HPD requests. Product transparency is here to stay whether manufacturers like it or not. Forward-thinking manufacturers who want to increase product specifications and build brand awareness will develop HPDs. Product manufacturers that have something to hide, don't have the budget or resources, and lack a longterm strategy to address transparency will be penalized.
On:
Oct 28, 2016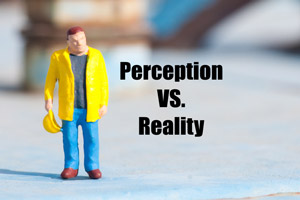 "Marketing is a battle of perceptions, not products," state marketing gurus Al Ries and Jack Trout in their monumental book The 22 Immutable Laws of Marketing. Most people perceive the first product in a given industry as the superior one.