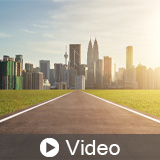 The Easy Button: How mindful MATERIALS can Simplify LEED V4.1 credit Contributions

About the Sponsor
mindful MATERIALS (mM) is a free platform with aggregated information on human health and environmental impacts for products from leading manufacturers, vetted by experts passionate about making it easier to make informed product choices.
In this one-hour course, we explore how mindful MATERIALS can help project teams contribute to materials credits under LEED version 4.1. Our team reviews common challenges in pursing LEED v4.1 Building Product Disclosure (BPDO) and Low Emitting Materials (LEM) credits and how design professionals can efficiently solve them. We will examine case studies on how mindful MATERIALS has helped project teams achieve their goals. Finally, we will discuss how the mindful MATERIALS platform can increase integrated design between all team members.
Learning Objectives:
Describe how mindful MATERIALS can help project teams contribute to several LEED v4.1 BD+C and ID+C credits, including BPDO credits and the IEQ Low-Emitting Materials credit and improve building occupant health.
Identify common obstacles to achieving LEED v4.1 credits, and how the mindful MATERIALS platform can be used during different phases of a project to overcome them and improve the health and environmental aspects of a building.
Review case studies that demonstrate how project teams have successfully employed mindful MATERIALS to contribute to LEED credits and additional firm and client objectives.
Discuss how an integrated process using mindful MATERIALS can help design professional and building product manufacturers collaborate on LEED 4.1 projects and build healthier spaces for occupants.
Design Category (CSI Division):