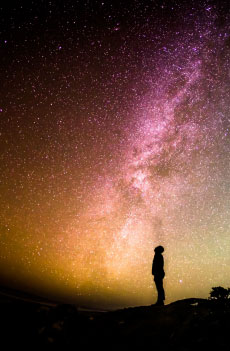 Green CE, Inc., is an online resource for design professionals who want to learn about green building and LEED certification. We offer free online courses, LEED exam prep, and webinars which provide GBCI and AIA CE hours. GreenCE helps building product manufacturers develop Health Product Declarations (HPDs), guide specs, webinars, and AIA CE webinars and online courses.

Create An Account and get started today!
GreenCE, Inc.
16120 College Oak, Suite 101
San Antonio, TX 78249
Hours of Operation: 8:30am - 5:00pm CST
General Questions & Help: 800-248-6364
Local Number: 210-408-6700
Fax: 210-408-6767
GreenCE offers AIA HSW online continuing education, LEED online courses, ADA online courses, and LEED Exam Prep. GreenCE helps design professionals obtain their AIA HSW hours, LEED-specific hours, barrier-free hours, and IDCEC CE hours. The website delivers LEED Exam Prep for the LEED Green Associate exam, LEED BD+C exam, and LEED O+M exam. The online LEED certification courses educate architects, engineers, interior designers, contractors, and students.
GreenCE is a USGBC Education Partner that offers the only free LEED exam prep in the country. The LEED certification course includes a free LEED exam study guide, free LEED practice questions, and LEED certification tips and strategies. In addition, GreenCE offers free courses for LEED APs to obtain their LEED BD+C hours, LEED ID+C hours, and LEED O+M hours. Most GBCI courses are free and in video format.
GreenCE is an AIA Education Provider and offers free AIA online courses. The free AIA courses are sponsored by building product manufacturers. In addition, the platform offers barrier-free ADA courses for Texas and California architects. Texas barrier-free online courses and California Accessibility courses meet state requirements. TX ADA courses and CA ADA courses are created by the top ADA experts in the country.
Building product manufacturers can get specified by using GreenCE services. GreenCE develops AIA and LEED courses for product manufacturers to educate architects. The online architect courses help build brand awareness about building products. In addition, GreenCE hosts manufacturer webinars for 200-300 architects at a time. The AIA webinars and LEED webinars are free for architects who can learn about various products.
Finally, GreenCE helps manufacturers develop Health Product Declarations (HPDs), LEED v4 product documentation, mindful MATERIALS documentation, Google Portico documentation, and Declare Labels. We value our relationships with design professionals and building product manufacturers. They are crucial to our success.