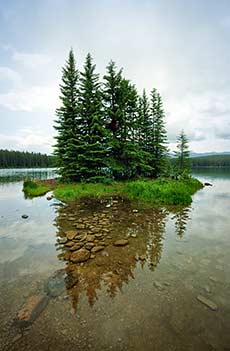 Partnerships and Useful Links
We value our relationships with design professional organizations such as AIA, USGBC, IDCEC, and many others. They are crucial to our success. GreenCE has partnered with several organizations to provide free AIA online courses, free AIA webinars, and free LEED exam prep. Below are resources and tools we recommend for design professionals and building product manufacturers.
Over 90 FREE Health, Safety and Welfare (HSW) continuing education courses
Sustainable Minds is the only end-to-end product transparency solutions provider in the market today. From PCR / EPD development to LCA and material evaluation services, to our innovative cloud-delivered transparency reporting tools, training and education - our solutions are designed to seamlessly integrate product transparency into product marketing to build credibility, preference, and value for your brand.
As an AIA National Cornerstone Partner, CE Academy hosts live continuing education events throughout the US each year, assisting design professionals in maintaining their required credits.
Elixir Environmental works with building product manufacturers to develop transparency documentation for material ingredient reporting, including Health Product Declarations (HPD). HPDs help contribute points under LEED v4. Product declarations offer your customers an unsurpassed level of transparency, can validate claims of your product's contents, and increase the chances of your building product getting specified.
State by state map of Licensing MCE Requirements
For Engineers, Surveyors and A/E/C Professionals
Handy tools for reporting credits, The Green Building Certification Institute, GBCI
Rate It Green is a directory and network for the green building industry. Rate It Green helps individuals and companies find green building products and services, while also helping product manufacturers and service providers build their reputations and reach new clients. Rate It Green welcomes all green builders and green building companies, and for both residential and commercial projects. Individual Membership and Basic Company Listings are free of charge.
GreenCE offers AIA HSW online continuing education, LEED online courses, ADA online courses, and LEED Exam Prep. GreenCE helps design professionals obtain their AIA HSW hours, LEED-specific hours, barrier-free hours, and IDCEC CE hours. The website delivers LEED Exam Prep for the LEED Green Associate exam, LEED BD+C exam, and LEED O+M exam. The online LEED certification courses educate architects, engineers, interior designers, contractors, and students.
GreenCE is a USGBC Education Partner that offers the only free LEED exam prep in the country. The LEED certification course includes a free LEED exam study guide, free LEED practice questions, and LEED certification tips and strategies. In addition, GreenCE offers free courses for LEED APs to obtain their LEED BD+C hours, LEED ID+C hours, and LEED O+M hours. Most GBCI courses are free and in video format.
GreenCE is an AIA Education Provider and offers free AIA online courses. The free AIA courses are sponsored by building product manufacturers. In addition, the platform offers barrier-free ADA courses for Texas and California architects. Texas barrier-free online courses and California Accessibility courses meet state requirements. TX ADA courses and CA ADA courses are created by the top ADA experts in the country.
Building product manufacturers can get specified by using GreenCE services. GreenCE develops AIA and LEED courses for product manufacturers to educate architects. The online architect courses help build brand awareness about building products. In addition, GreenCE hosts manufacturer webinars for 200-300 architects at a time. The AIA webinars and LEED webinars are free for architects who can learn about various products.
Finally, GreenCE helps manufacturers develop Health Product Declarations (HPDs), LEED v4 product documentation, mindful MATERIALS documentation, Google Portico documentation, and Declare Labels. We value our relationships with design professionals and building product manufacturers. They are crucial to our success.