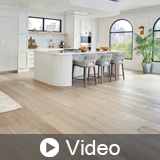 Hardwood Plywood, Engineered Wood Floors and Hardwood Veneer: The Basics

About the Sponsor
Founded in 1921, the Decorative Hardwoods Association, formerly known as Hardwood Plywood and Veneer Association, represents the hardwood plywood, hardwood veneer, and engineered hardwood flooring industries. Together we produce 90% of the hardwood plywood stock panels and hardwood veneer manufactured in North America.
Our passion and mission are to educate and provide the resources that will help you make informed decisions when it comes to choosing the best and highest quality products we have to offer. For us, the authenticity, the beauty of real wood, and our pride in craftsmanship are what we stand for and behind.
Course questions/comments
(703) 435-2900
The course covers includes sustainability considerations including forest sustainability and greenhouse gas emissions and sequestration.
Learning Objectives:
Describe how hardwood products are grown and produced including: hardwoods vs. softwoods, hardwood species, and where hardwoods grow.
Identify considerations regarding forest stewardship and sustainability including: annual net growth, forest stewardship certification systems, and legal timber due diligence and the Lacey Act.
Explain who owns hardwoods and harvesting methods and their contributions to forest stewardship and sustainability.
Analyze the impact of decorative hardwood products on climate change and carbon sequestration.
Design Category (CSI Division):
(06) Wood, Plastics and Composites