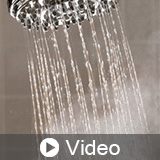 Hot Water Plumbing and Distribution: Residential and Commercial Plumbing for Sustainable Hot Water Controls

About the Sponsor
ACT, Inc. Systems is a Costa Mesa, California company formed in 1992. Our company is the technology and product leader of water and energy saving hot water demand distribution pumping systems in North America.
Through innovative thinking and tireless research, ACT Inc. has developed a patented process to provide consumers an exclusive solution to their wait for hot water. Precision controls perform the task while not wasting precious energy due to outdated technology that constantly recirculates hot water and prematurely wears out our expensive plumbing systems.
Course questions/comments
(800) 200-1956
The new US Government Electrification program will change the way homes and buildings are built to heat and distribute the hot water, energy efficiency and overall sustainability. The objective is to reduce Carbon Footprint. Water and energy are precious resources, and, unfortunately, traditional hot water distribution systems not only waste but create green gas, pollution and sewage processing. Join us in this one-hour course as we discuss how the distribution of hot water directly impacts energy use, water consumption, air pollution and waste. We will focus on the most efficient hot water distribution systems and on-demand hot water controls for the distribution of the hot water. By the end of this course, you will be able to differentiate between commercial and residential structured plumbing design and discover how electronical controlled demand recirculation pumps improve water, energy, reduces air pollution, sewage processing and adds convenience to the user.
Learning Objectives:
Explain and understand why Electrification and the introduction of Heat Pump Water Heaters are critical in saving energy, water and reduction of air pollution.
Explain why hot water plumbing and controlled hot water distribution is important.
Explain structured plumbing with demand controls, focusing on its ability to reduce water and energy waste.
Compare and contrast different hot water distribution systems and their impact on installers, occupants, and the environment.
List the water and energy benefits and savings of on-demand pump controls not found in other hot water distribution strategies.
Describe residential and commercial/multifamily applications with on-demand pump technology.
Design Category (CSI Division):