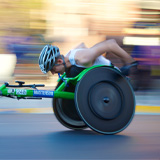 Understanding the 2010 Accessibility Standards

About the Sponsor
Abadi Accessibility serves the building community as an accessibility specialist and offers plan reviews, building inspections, site assessments, training and education to their clients.
Course questions/comments
(214) 403-8714
This session will offer a graphic side-by-side comparison of the technical standards from the 1991 and the 2010 versions of the ADAAG. It will explain the timeline of the new guidelines, detailing they take effect and when they will become mandatory. The class will also cover new sections and new elements with which compliance will be required. Focus will also be given on how this affects Texas and the Texas Accessibility Standards.
Learning Objectives:
Discuss the revised scoping of the ADA that affects the elements and facilities
Explain how these changes will affect existing facilities and how best to prepare for the transition
Identify the history of the way the ADA changed and why the changes were made
Compare and contrast the new technical standards and how they have changed from the original ADA