Mike Brewer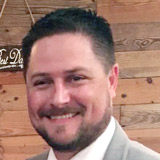 Mike Brewer has spent over 12 years in residential and commercial construction designing, selling, and installing customized solutions for individuals and Fortune 500 companies alike. He has been with Renlita Custom Opening Solutions for two and a half years as a Regional Sales Manager educating designers and architects about the differences in custom openings and helping client's achieve their architectural visions.
Mike holds a degree in Advertising and Marketing from the University of North Texas and prior to joining Renlita's team founded a specialty design and installation firm focused on high end, fully customized AV and smart home/business automation systems. He and his wife are raising their baby boy Wyatt in Mike's 1830's family farmhouse along with their two dogs Honey and Oscar. In their spare time they love to travel, cook, and chase Wyatt around the farm while remodeling the old family home.
Register For One Of My Upcoming Webinars!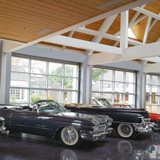 Wednesday, February 24, 2021 - 12:00pm to 1:00pm EST
Today, we'll discuss vertical operating systems, their construction and operating mechanisms, and their architectural applications and contributions to sustainable initiatives.

1 AIA HSW/LU CE Hour
1 GBCI General Hour for LEED Professionals