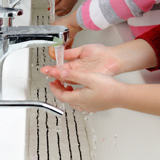 Rethink Water Heating

About the Sponsor
Eemax was established in 1988 with a line of tankless water heaters for commercial applications ranging in size from .5 GPM to about 1.5 GPM. The original Eemax electric tankless technology was patented and quickly emerged as the most versatile technology on the market. Additionally, Eemax introduced ground-breaking technology with the SafeAdvantage™ and SpecAdvantage™ product lines. SafeAdvantage and on demand in commercial, institutional, and safety applications with unsurpassed efficiency, reliability, precision, and speed. Are products are easily installed on existing electric or gas tanks to increase the deliverable amount of hot water. In 2018, Eemax celebrated its 30th Anniversary and the successes that have brought us to todays and make us the nation's number one supplier of electric tankless water heating solutions.
Course questions/comments
2034270527
Friday, August 30, 2019 - 12:00pm to 1:00pm EDT
The challenge for plumbing design professionals is finding the right balance between performance and efficiency in water heating systems. A review of plumbing code requirements and insights into specification considerations will be shared. This course will identify types of water heating technologies with a focus on Electric Tankless Water Heater (ETWH) function and design.
Learning Objectives:
Code considerations
Water heating technologies
Electric tankless water heating
Design considerations