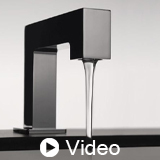 People, Our Planet, and Water

About the Sponsor
TOTO is the world's largest plumbing products manufacturer. We offer a complete line of commercial and decorative plumbing fixtures and fittings, faucets, accessories, shower and flush valves, as well as lavatories, toilets, Air Baths and urinals. More than 1,500 TOTO engineers and their colleagues are committed to achieving the seamless integration of performance, conservation, technology, and innovation. For over 90 years, we have been producing superbly designed, high performance lifestyle enhancing plumbing products. We understand our customers want products that have great design, and we concentrate on creating a more enjoyable bathroom experience through products that infuse sophisticated style, optimize water conservation and provide exceptional performance.
Course questions/comments
(800) 726-0882
In this course, the design professional will gain insight into water efficiency and the role of sustainable plumbing. We will discuss testing and standards, as well as emerging environmental technologies. The increasing importance of product transparency will be addressed, especially regarding contributions to LEED certification.
Learning Objectives:
Define Water Efficiency
Explain why additional testing may be needed beyond that required to meet the WaterSense specification for toilets
Distinguish between reducing the volume of water used in a building and reducing flow rates
Select technologies for use in designing bathrooms which continue toward LEED points and meet long-term sustainability goals
Design Category (CSI Division):