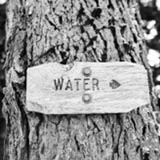 Every Drop Counts: Water Efficiency in LEED v4

About the Sponsor
GreenCE's mission is to support the necessary transition to a sustainable built environment by empowering design professionals to address the environmental, economic, and social impacts of buildings. GreenCE's course catalog includes LEED exam preparation, continuing education to maintain your AIA or LEED credential, as well as specialty education focused on topics such as ADA/Barrier-Free requirements. We are committed to designing the highest quality continuing education programs in the construction industry.
Course questions/comments
(800) 248-6364
With our world facing unprecedented water scarcity and supply issues, designers and influencers are prioritizing water conserving strategies. In this one-hour course, learners will evaluate water efficiency strategies for flush and flow fixtures, identify uses for nonpotable water, and address optimal operation of process systems including cooling towers.
Learning Objectives:
Describe the physical limits on the availability of water for human use
Calculate the baseline and design cases for indoor water use
List strategies to reduce total use and potable use of water
Assess cooling tower use, and identify how to calculate the optimal number of cycles