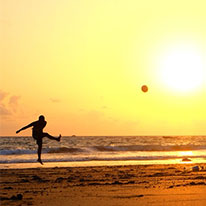 Bright Ideas – Integrative Design and the LEED v4 Rating System

About the Sponsor
GreenCE's mission is to support the necessary transition to a sustainable built environment by empowering design professionals to address the environmental, economic, and social impacts of buildings. GreenCE's course catalog includes LEED exam preparation, continuing education to maintain your AIA or LEED credential, as well as specialty education focused on topics such as ADA/Barrier-Free requirements. We are committed to designing the highest quality continuing education programs in the construction industry.
Course questions/comments
(800) 248-6364
In this one hour course, the design professional will review implementation strategies for an integrative design and construction process. We also evaluate the new Integrative Process credit in the LEED v4 rating system, and outline the necessary activities to achieve the credit. The design professional will explore collaboration strategies to help control project costs, and discover energy efficiency measures which are enabled through engagement with the building occupants.
Learning Objectives:
Identify the intent and requirements of IP Credit: Integrative Process in LEED v4 BD+C and ID+C.
Describe how the integrative process can position a project to successfully achieve LEED credits in several categories including Location & Transportation, Water Efficiency, and Materials & Resources.
Consider how real life LEED projects have reduced project costs by encouraging project team collaboration.
Discover energy efficiency strategies by evaluating occupancy engagement opportunities.