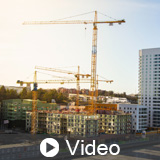 Environmental Product Declarations For LEED v4.1 Projects

About the Sponsor
GreenCE's mission is to support the necessary transition to a sustainable built environment by empowering design professionals to address the environmental, economic, and social impacts of buildings. GreenCE's course catalog includes LEED exam preparation, continuing education to maintain your AIA or LEED credential, as well as specialty education focused on topics such as ADA/Barrier-Free requirements. We are committed to designing the highest quality continuing education programs in the construction industry.
Course questions/comments
(800) 248-6364
In this course we describe how project teams can use Environmental Product Declarations (EPDs) for LEED v4.1 projects. Our team describes the environmental impacts referenced in EPDs and how these impacts may affect the planet and its inhabitants. We discuss how EPDs can contribute to the LEED v4.1 BD+C, ID+C, and O+M ratings systems to create sustainable buildings.
Learning Objectives:
Explain what an EPD is and how it can be used in LEED v4.1 to specify sustainable building products to reduce impacts on the environment and occupants
Discuss how EPDs can contribute to credits for the LEED v4.1 BD+C, ID+C, and O+M ratings systems and can help improve the well-being of humans
Review how Product Category Rules and Life Cycle Assessments are used to develop EPDs for the LEED v4.1 BD+C, ID+C, and O+M ratings systems
Describe the environmental impacts referenced in EPDs for LEED v4.1 BD+C, ID+C, and O+M ratings systems and how these impacts may affect the planet and its inhabitants