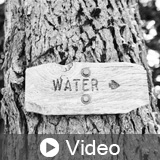 Every Drop Counts: Water Efficiency in LEED v4 - Update

About the Sponsor
GreenCE's mission is to support the necessary transition to a sustainable built environment by empowering design professionals to address the environmental, economic, and social impacts of buildings. GreenCE's course catalog includes LEED exam preparation, continuing education to maintain your AIA or LEED credential, as well as specialty education focused on topics such as ADA/Barrier-Free requirements. We are committed to designing the highest quality continuing education programs in the construction industry.
Course questions/comments
(800) 248-6364
In this one-hour course, the participant will discover how to reduce building water use by increasing efficiency and reducing potable water consumption for LEED BD+C projects. We address water consumed by fixtures, fittings, appliances, equipment, and processes including cooling towers. We also perform water use calculations, and apply these strategies to achieve points for LEED BD+C projects.
Learning Objectives:
Describe the physical limits on the availability of water for human use.
Calculate the baseline and design cases for indoor water use, as required for LEED v4 BD+C prerequisites Outdoor Water Use Reduction and Indoor Water Use Reduction.
Review design strategies for LEED v4 BD+C project teams to reduce use and potable use of water.
Assess cooling tower use and how to identify and calculate the optimal number of cycles for LEED v4 BD+C projects.