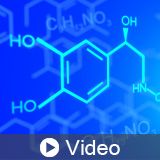 The Health Product Declaration (HPD) : An Ingredient List for the Built Environment - Update

About the Sponsor
GreenCE's mission is to support the necessary transition to a sustainable built environment by empowering design professionals to address the environmental, economic, and social impacts of buildings. GreenCE's course catalog includes LEED exam preparation, continuing education to maintain your AIA or LEED credential, as well as specialty education focused on topics such as ADA/Barrier-Free requirements. We are committed to designing the highest quality continuing education programs in the construction industry.
Course questions/comments
(800) 248-6364
The average American spends the vast majority of their time indoors. However, most people are not unaware of the numerous chemicals and materials they are exposed to on a daily basis, nor do they understand the hazards associated with these substances. As such, the need for a standardized way of reporting the health impacts of building materials is desperately needed. In this one-hour course, the design professional will become familiar with the Health Product DeclarationTM (HPD), a material ingredient reporting standard developed under the guidance of the HPD CollaborativeTM. We will explore how HPDs contribute to the creation of healthier buildings, how to read and interpret an HPD, and how the HPD can contribute to points in LEED v4.
Learning Objectives:
Define what a Health Product Declaration (HPD) is and how it relates to developing a healthy environment for building occupants.
Review how an HPD's standardized reporting format can help design professionals evaluate potential health hazards and impacts of building products.
Explain how products with an HPD contribute to points to LEED v4 Credit: Building product disclosure and optimization – material ingredients.
Identify what constitutes a "compliant" HPD according to the HPD Open Standard and how that can affect product specification and LEED v4 requirements
Interpret the health hazard information presented in an HPD and how HPDs can be used by design professionals to make informed decisions to increase the well-being of building occupants.