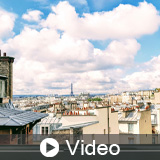 LEED v4 Quality Views: A Comprehensive Analysis - Update

About the Sponsor
GreenCE's mission is to support the necessary transition to a sustainable built environment by empowering design professionals to address the environmental, economic, and social impacts of buildings. GreenCE's course catalog includes LEED exam preparation, continuing education to maintain your AIA or LEED credential, as well as specialty education focused on topics such as ADA/Barrier-Free requirements. We are committed to designing the highest quality continuing education programs in the construction industry.
Course questions/comments
(800) 248-6364
This course is written to educate design professionals on the amendments of LEEDv4 in comparison to its earlier editions, and will allow them to understand the core reasons behind these changes. The course delves into LEED EQ Credit: Quality Views in an in depth and comprehensive manner to instruct the professional on the true definition of the credit requirements as well as its intent. The course will also provide strategies for the design professional to successfully incorporate quality views into their designs when applicable to the project.
Learning Objectives:
List the LEED intent and requirements for EQ Credit: Quality Views and how it benefits occupants
Discover strategies and tactics to employ to successfully achieve EQ Credit: Quality Views such as creating unobstructed views to boost occupant performance
Identify several changes between LEED v4 and previous LEED iterations
Evaluate and score views according to "Windows and Offices; A Study of Office Worker Performance and the Indoor Environment" which focuses on occupant performance