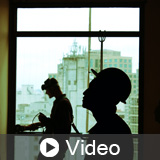 Low-Emitting Materials For LEED v4.1 Projects

About the Sponsor
GreenCE's mission is to support the necessary transition to a sustainable built environment by empowering design professionals to address the environmental, economic, and social impacts of buildings. GreenCE's course catalog includes LEED exam preparation, continuing education to maintain your AIA or LEED credential, as well as specialty education focused on topics such as ADA/Barrier-Free requirements. We are committed to designing the highest quality continuing education programs in the construction industry.
Course questions/comments
(800) 248-6364
In this course, we explore strategies to improve indoor air quality and how to achieve the LEED v4.1 BD+C and ID+C EQ Low-Emitting Materials credit. In addition, we review the applicable requirements such as (CDPH) Standard Method v1.2–2017. Finally, we discuss how buildings with excellent indoor environmental quality protect the health of building occupants.
Learning Objectives:
Explain how to achieve the LEED v4.1 BD+C and ID+C EQ Low-Emitting Materials credit by selecting healthier building materials
Discuss the objectives of the LEED v4.1 BD+C and ID+C Indoor Environmental Quality (EQ) category and how they help building occupants improve their health
Examine how the (CDPH) Standard Method v1.2–2017 applies to the LEED v4.1 BD+C and ID+C EQ Low-Emitting Materials credit
Review common causes of indoor air pollution and effective ways to improve indoor air quality including strategies from the EPA