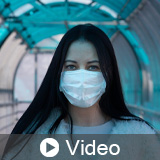 Pandemic: How Infections Diseases Affect Cities and Urban Planning

About the Sponsor
GreenCE's mission is to support the necessary transition to a sustainable built environment by empowering design professionals to address the environmental, economic, and social impacts of buildings. GreenCE's course catalog includes LEED exam preparation, continuing education to maintain your AIA or LEED credential, as well as specialty education focused on topics such as ADA/Barrier-Free requirements. We are committed to designing the highest quality continuing education programs in the construction industry.
Course questions/comments
(800) 248-6364
In this presentation, we explore how deadly diseases have impacted cities and affected urban planning. We discuss how urbanization contributes to pandemics and how diseases like the bubonic plague, Spanish influenza, and SARS changed how cities operate. Our team will review how hospitals, clinics, and other healthcare projects can decrease risks to patients and healthcare workers. Finally, we will examine how sustainable development may help decrease pandemic risks for future global catastrophes.
Learning Objectives:
eview the worst diseases throughout history that have impacted cities and examine their destructive impacts on inhabitants
Discuss how urbanization contributes to pandemics and what city planners can do to mitigate risks to inhabitants
Identify ways healthcare projects can help minimize the spread of diseases and decrease infection rates for patients and healthcare workers
Explore how sustainable development may help decrease pandemic risks