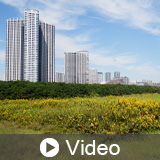 Sensitive Land Protection For LEED v4.1

About the Sponsor
GreenCE's mission is to support the necessary transition to a sustainable built environment by empowering design professionals to address the environmental, economic, and social impacts of buildings. GreenCE's course catalog includes LEED exam preparation, continuing education to maintain your AIA or LEED credential, as well as specialty education focused on topics such as ADA/Barrier-Free requirements. We are committed to designing the highest quality continuing education programs in the construction industry.
Course questions/comments
(800) 248-6364
In this course, we describe how design professionals can achieve the LEED v4.1 BD+C Sensitive Land Protection credit and reduce environmental impacts for building sites. We review sensitive land areas including wildlife habitat, wetlands, prime farmland, floodplains, and water bodies.
Learning Objectives:
Describe why design professionals must not build on sensitive land with threatened or endangered species to meet the LEED v4.1 BD+C Sensitive Land Protection credit requirements
Discuss how to achieve the LEED v4.1 BD+C Sensitive Land Protection credit and reduce environmental impacts for building sites and occupants
Explain why prime farmland and floodplains are not suitable building locations and how they integrate into the criteria for the LEED v4.1 BD+C Sensitive Land Protection credit
Review sensitive land issues including protecting indigenous people's sacred spaces off of tribal land